Bartholomew "Bart" JoJo Simpson is one of the main characters from the animated sitcom The Simpsons. He is the mischievous, rebellious, and "potentially dangerous" eldest child of Homer and Marge Simpson, and the older brother of Lisa and Maggie Simpson. He is a self-proclaimed underachiever who is always pulling off various pranks.
Appearances in Halloween specials
Edit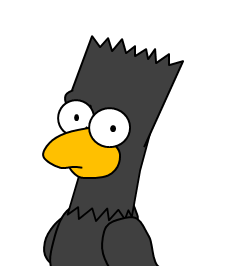 External links
Edit
Ad blocker interference detected!
Wikia is a free-to-use site that makes money from advertising. We have a modified experience for viewers using ad blockers

Wikia is not accessible if you've made further modifications. Remove the custom ad blocker rule(s) and the page will load as expected.